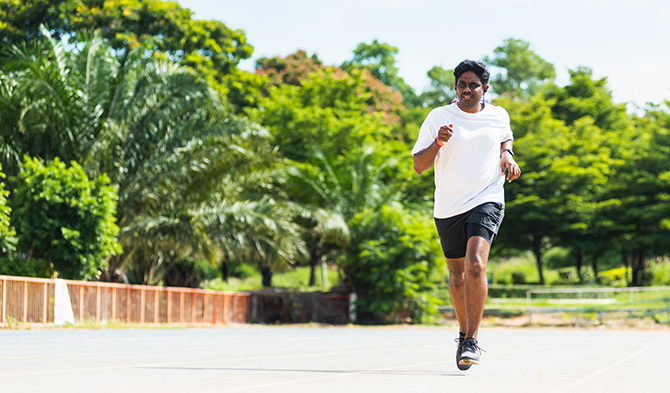 Touching hearts to make a difference
Cardiovascular diseases are the number one cause of death, globally. Lupin firmly believes that managing cardiovascular diseases is just half the part; effectively preventing these conditions and reversing their progression forms the other half. Hence our efforts are more holistic – spreading awareness about the disease and prevention strategies while offering disease management medicines and HCP support.
In 1986, Lupin introduced Fruselac — its first product in the cardiovascular segment. Today, Lupin ranks #3 in the cardiovascular segment in India and has three brands featuring among the top 50 brands in this market. Similarly, in the US, Lupin ranks #1 by total scripts dispensed in this therapy area, and accounts for approximately 18% market share by prescription. Overall, we rank #5 in the US by volume among the top 10 generics, and we rank #1 for three molecules, namely Lisinopril, Amlodipine and Lisinopril HCTZ. In addition, we are also the #1 provider for heart medication, with brands such as Amloc and Bilocor in South Africa.
Beyond the Pill
We believe in bridging the gap between patients, doctors and the latest developments, and have launched a number of initiatives aimed at specific audience groups. A few noteworthy and recent initiatives are outlined below:
Heart Rate – Is it a Missing Link
We launched India's landmark book on Heart Rate, titled Heart Rate – Is it a Missing Link. The contributing authors are India's top doctors, and this book is a result of extensive discussion by 114 cardiologists and physicians across India. It aims to influence the young generation of cardiologists and many physicians across India to see heart rate as an important precursor of risk in hypertensive, CAD and CHF patients.
Cooking from the Heart
The path to a healthy heart begins with a healthy diet. Our Cooking from the Heart initiative, spearheaded by PharmaDynamics, our South African subsidiary, offers free access to healthy cooking and healthy eating strategies through the Cooking from the Heart recipe series. Please click on this link to learn more: https://cookingfromtheheart.co.za
Sahayak
Sahayak is the only WhatsApp-based bilingual chatbot on hypertension that is endorsed by the Indian Society of Hypertension (ISH) on creating awareness about hypertension amongst the masses. It is designed to help patients find answers to queries on hypertension or associated complications. Patients can get their queries answered any time and on any day by simply sending a text message to the SAHAYAK WhatsApp number 7777 0 44 111. SAHAYAK is easily accessible and does not require patients to register or share any personal details. Till date, this artificial-intelligence powered chatbot has provided medically verifiable answers to more than 40,000 queries.